 The
five pillars

of Premium Consulting
We offer a range of premium consulting services engineered to deliver high value to our clients' strategies.
1. Advanced engineering analysis and design
Projects in the oil, gas and energy industry face constant technological challenges requiring an interdisciplinary approach involving multiple expertise such as petroleum engineering, flow assurance, process engineering, materials engineering, structural analysis, and construction design.
We provide advanced engineering analysis and design services integrating the complete development cycle of components, equipment, and systems using commercial and proprietary software.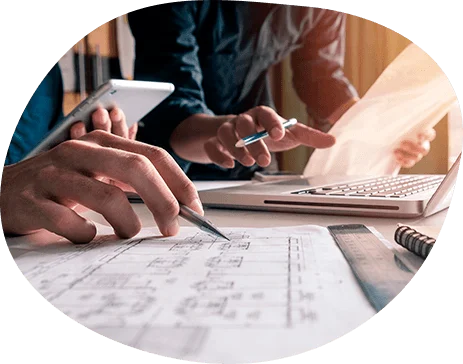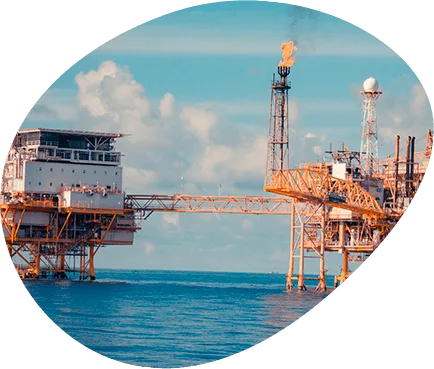 2. Conceptual engineering of offshore systems
The conceptual engineering phase is the right moment to achieve significant cost reductions and maximize the return on investment through the structured evaluation of a wide variety of archetypes and concepts. We offer exclusive high-impact consultancy services in the conceptual phase by combining the power of the expert system FLOCO® with the expertise of our team.
3. Maturity analysis and risk management of new technologies
Using innovative equipment and systems is directly related to project economics and to the return on investment in the oil, gas, and energy industry. Managing the risks associated with new technologies and having a high level of technological maturity management is necessary to achieve the best results and ensure the success of new technologies.
We offer an exclusive service based on the use of standards, established methodologies, and proprietary processes to manage the entire process of identifying the technological maturity level and qualification of new equipment and systems, making them available for use within the best risk metrics for new technologies.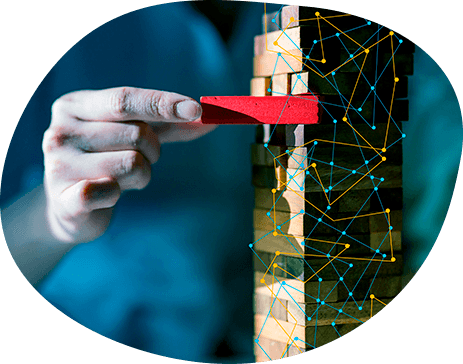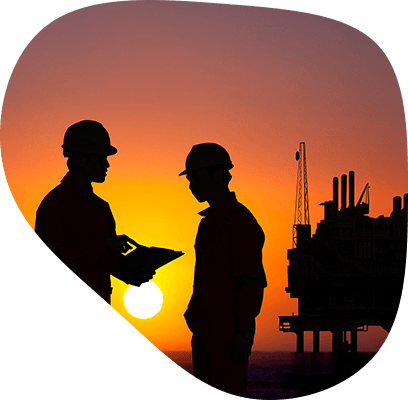 4. Market survey and analysis in the oil and gas industry
To support the efficient acquisition and development of projects in the oil, gas, and energy industry, we provide a dedicated service of market survey and analysis by geographic regions of interest to our clients. Based on local and global suppliers' capabilities and expertise, we guide our clients to find the best procurement strategies to reduce lead time, interface risks, and maximize the economic efficiency of the acquisitions.
5. Project management of new technologies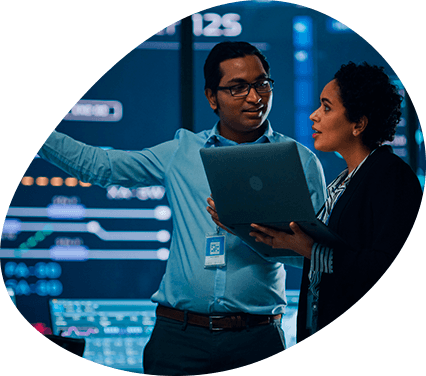 Let us help you to save time, make better decisions faster and maximize the Return on Investment.
Avenida das Américas 1155, Room 1806/1807
Barra da Tijuca • Rio de Janeiro • Brazil
ZIP Code: 22.631-903
What is FLOCO?
FLOCO - Field Layout Concept Optimizer is an Expert System and decision support software solution designed for the automatic generation and ranking of integrated offshore production systems for shallow and deep/ultra-deep waters.
Is there a similar solution to FLOCO
No. FLOCO is a first-of-its-kind Digital Solution: an integrated and automated solution while in the conceptual phase of offshore field development.
What is Deep4Share?
Deep4Share is the first web-based Collaborative Platform in the Offshore Energy industry. As a Spin-Off of FLOCO's database, the platform connects Operators, EPCI Companies, and Manufacturers by making available business & technical information on equipment, systems, and installation resources.
How do you keep the database up to date?
The development and maintenance of the database follow three pillars:
1. Constant research of information publicly available;
2. Market survey with suppliers;
3. Cost engineering methodology.
The combination of these three pillars with several pilot projects has led to a database with perfect accuracy for FEL-1 & FEL-2.
On a cost engineering approach, we created specific cost models for equipment and systems, allowing the extrapolation to several different project envelopes based on metrics, and calibrated with information collected from the market survey and public research, ensuring the proper technology maturity level from an existing project envelope to a new one (prototype).
Does the database take into consideration market rates and their fluctuations?
We apply metric models fully aligned with market rates, such as steel and construction costs as well as other material costs. Therefore, based on frequent database maintenance, we update those metrics in our internal base, and all the items are automatically updated.
What about the accuracy of the database?
The expected accuracy of the database is aligned with AACE International, Class 3, tolerating up to -20% / +30%. However, it is possible to reach from - 5% to +5% in real cases.
What if I want to work with my own cost information in FLOCO?
The user can upload their items/cost data as private information, so other users/companies are not able to access that. Also, it is possible to combine Deep Seed Solutions and Customer data information.
Are there any water depth restrictions in FLOCO?
Our solutions are designed for any offshore project, regardless of the water depth. It is possible to work with shallow, deep, and ultra-deep waters.
Is FLOCO applicable only for greenfield projects?
The Subsea Processing Module allows users to work with tiebacks, and we are developing a specific advanced plug-in module for Brownfield Projects that will take place in 2022.